NEW (November 2014):
FOSC is excited to announce the launch of our new club spirit wear items!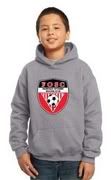 FOSC has expanded our offerings to all club members looking for spirit wear items and gifts.

Below is a link for ordering your FOSC spirit wear on-line. This is the first step in our efforts to better promote FOSC and supply our members with quality spirit wear which has been a call that we have heard loud and strong from our member families. All FOSC spirit wear profits will go to the FOSC Scholarship Fund.
Please feel free to provide us with feedback as we continue to shape and mold the spirit wear offerings/process moving forward

Click here to browse / purchase FOSC spirit wear items...