NEW:
FOSC is excited to announce the launch of our new Spirit Wear program!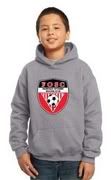 FOSC has partnered with Soccer Village and expanded our offerings to all club members looking for spirit wear items and gifts.
Attached are directions for ordering your FOSC spirit wear on-line and you will find it very similar to the uniform ordering process. In addition there will also be expanded FOSC spirit wear offerings in the West Chester and Blue Ash Soccer Village retail stores.
This is the first step in our efforts to better promote FOSC and supply our members with quality spirit wear which has been a call that we have heard loud and strong from our member families. Soccer Village has also pledged to support FOSC with an annual donation in the amount of 10% of all FOSC spirit wear sales to the FOSC Scholarship Fund.
Please feel free to provide us with feedback as we continue to shape and mold the spirit wear offerings/process moving forward.

Click here for ordering instructions...